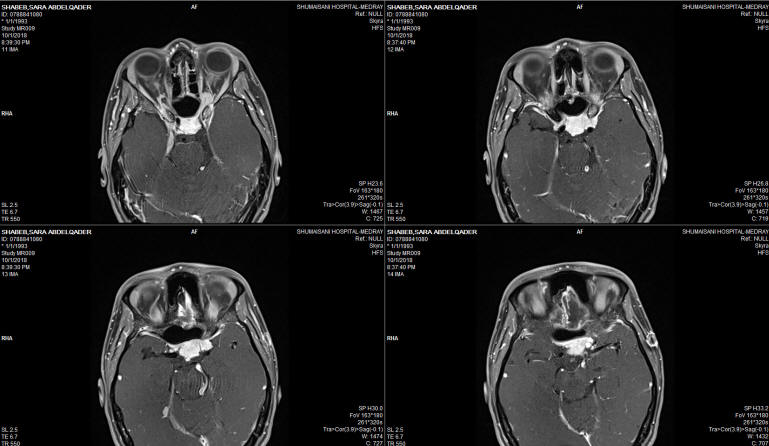 Fig-1: Axial view with contrast.


Fig-2: The data as above with more cuts.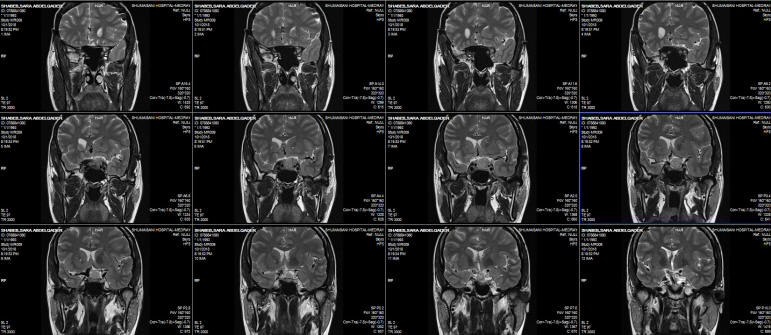 Fig:-3 Frontal view without contrast showing the pituitary stalk and chiasm pushed behind the tumor and the presence of the left A1 segment.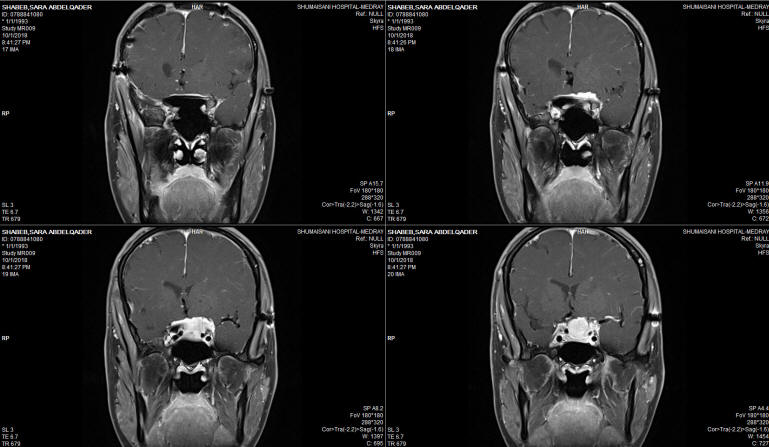 Fig:-4: Frontal view with contrast showing with wide extent of the tumor carpet.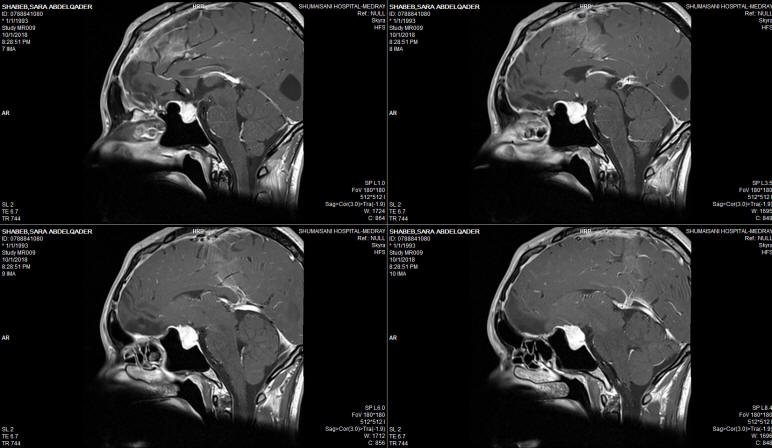 Fig-5: Saggital view.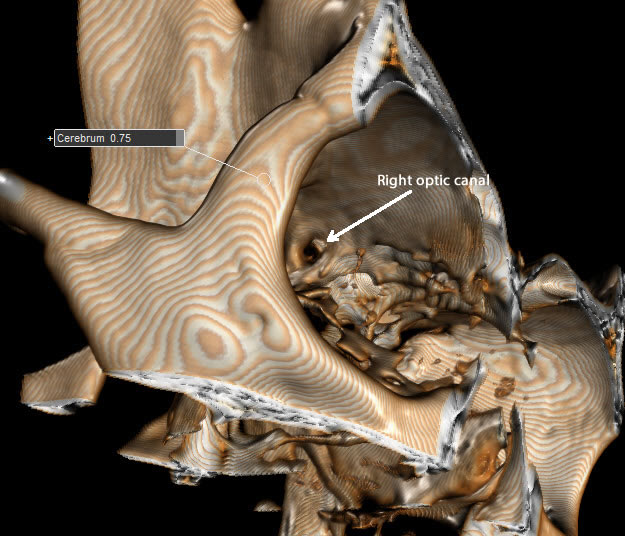 Fig-6: The right optic nerve after reconstructing the CT-scan using ORS Visual.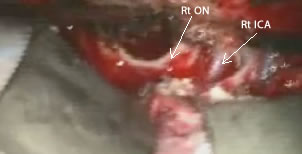 Fig-7: The optic chiasm and right ICA after total removal of the tumors. Notice that the tuberculum sella was drilled off to reach the intrasellar area due to chiasma prefixa variant.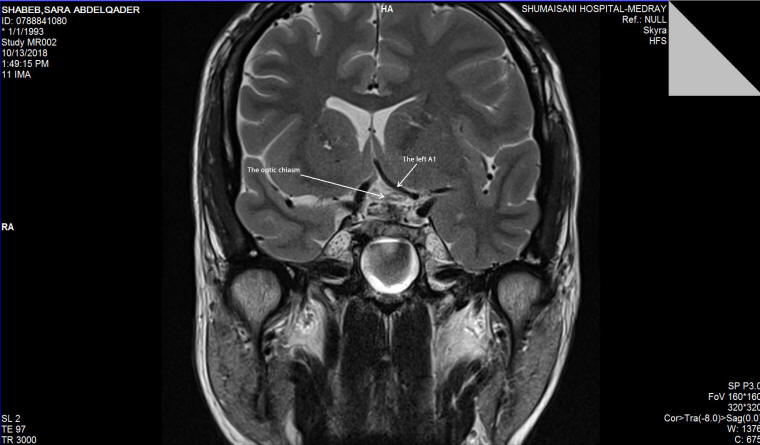 Fig-8: MRI performed 6th postoperative day showing the free chiasma prefixa.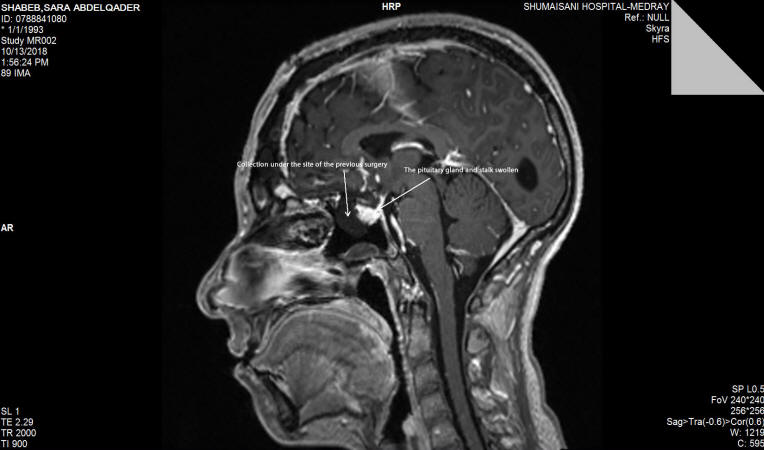 Fig-9: MRI Saggital view performed the 6th postoperative day showing the swollen pituitary gland and stalk.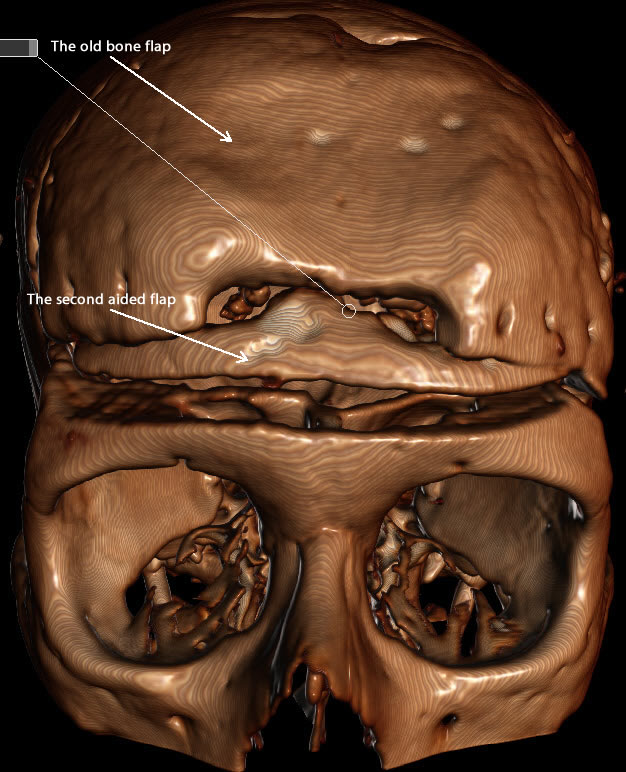 Fig-10: The new created bone flap to obtain proper approach to the chiasmal region.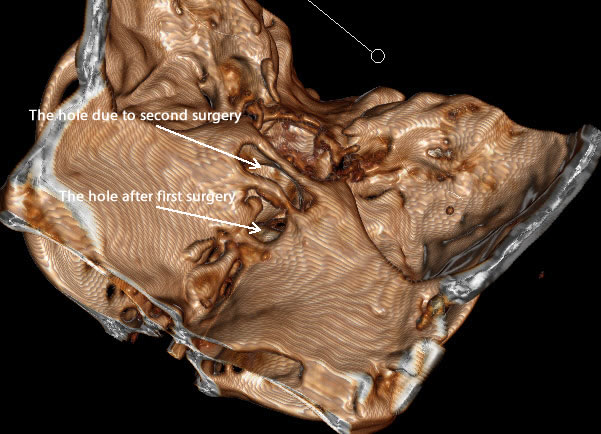 Fig-11: The bone defect after first surgery and the second due to drilling of the tuberculum sella to reach the sellar area due to chiasma prefixa.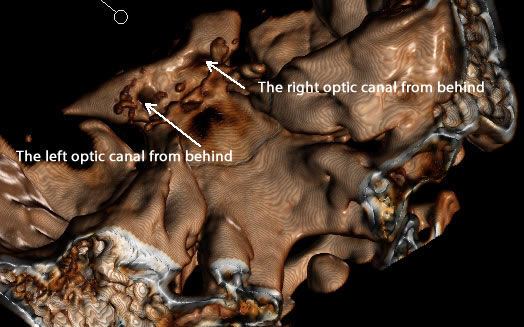 Fig-12: It is now possible to see both optic nerves from behind after the performed surgery.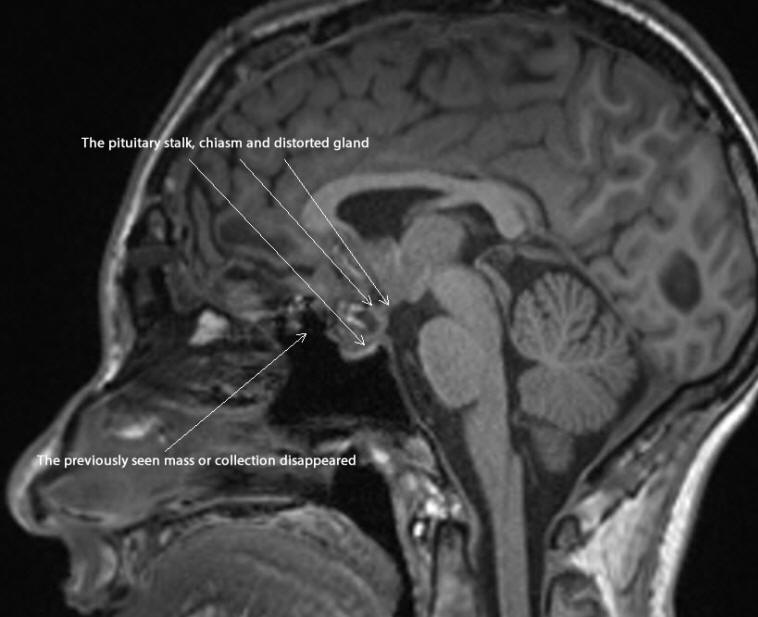 Fig-13: MRI performed 31-October-2018 showing some reduction of the distorted anatomy and disappearance of collection under the previous operation, ruling out progression of CSF leak.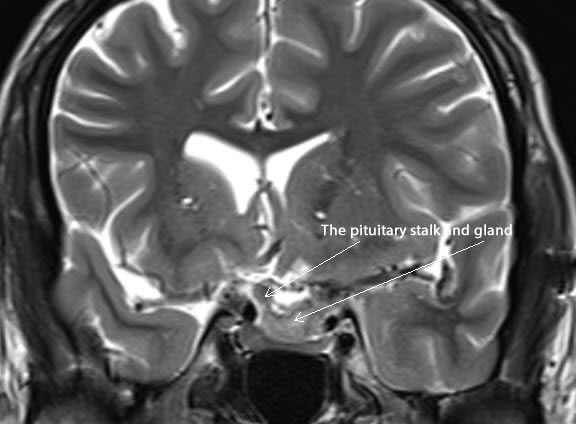 Fig-14: same investigation with frontal T2W protocol.


Notice: Not all operative activities can be recorded due to lack of time.
Notice: Head injuries and very urgent surgeries are also escaped from the plan .
WELCOME TO AL-SHMAISANI HOSPITAL